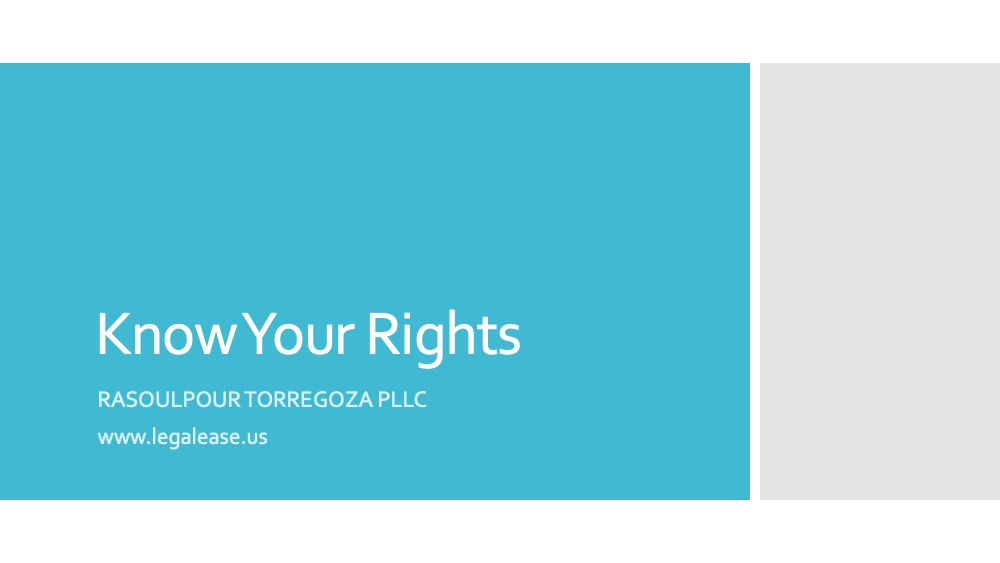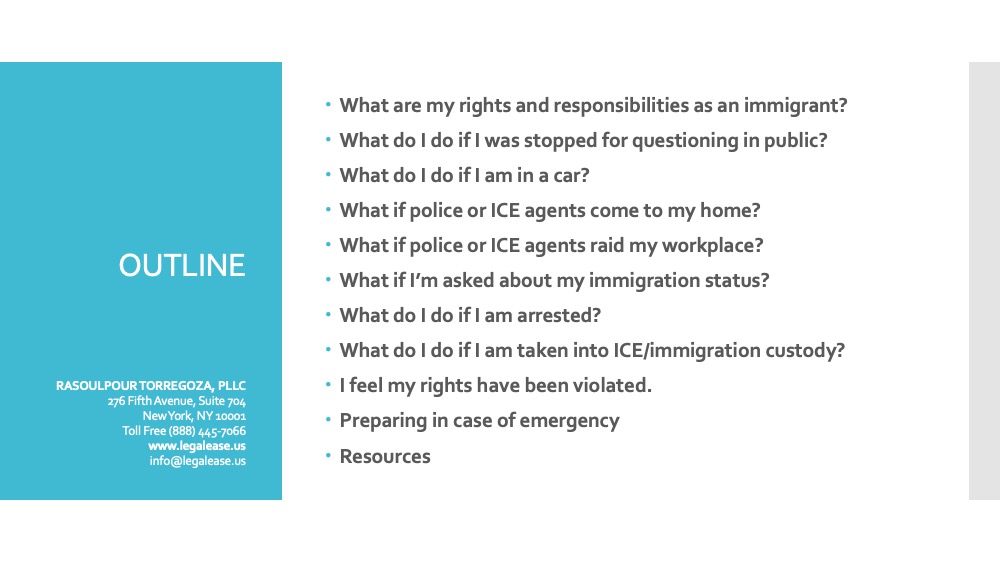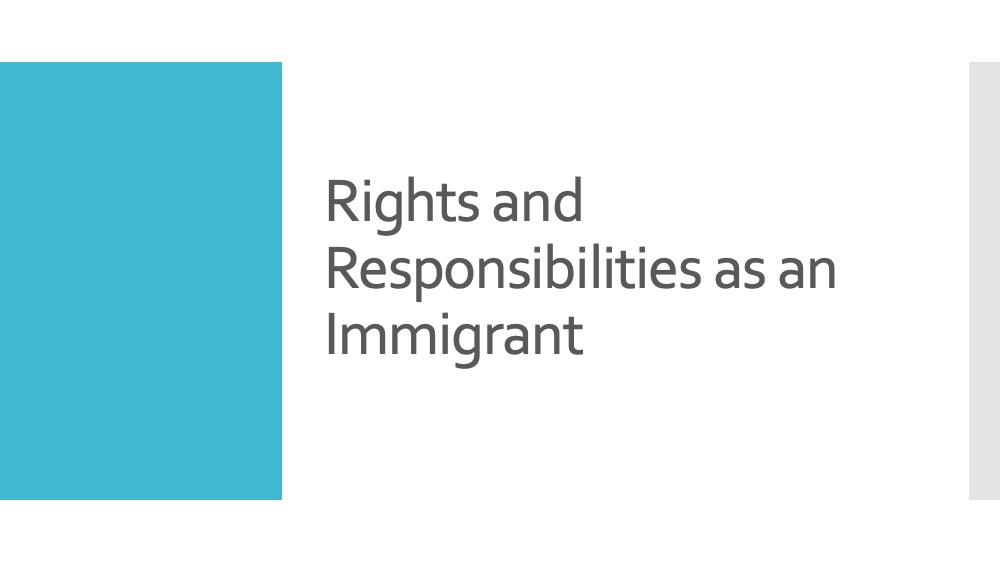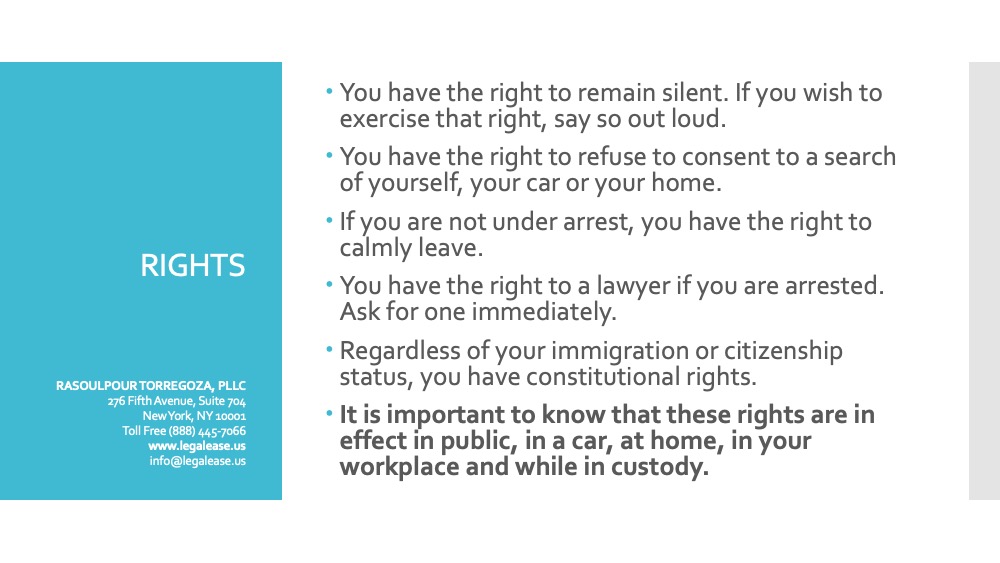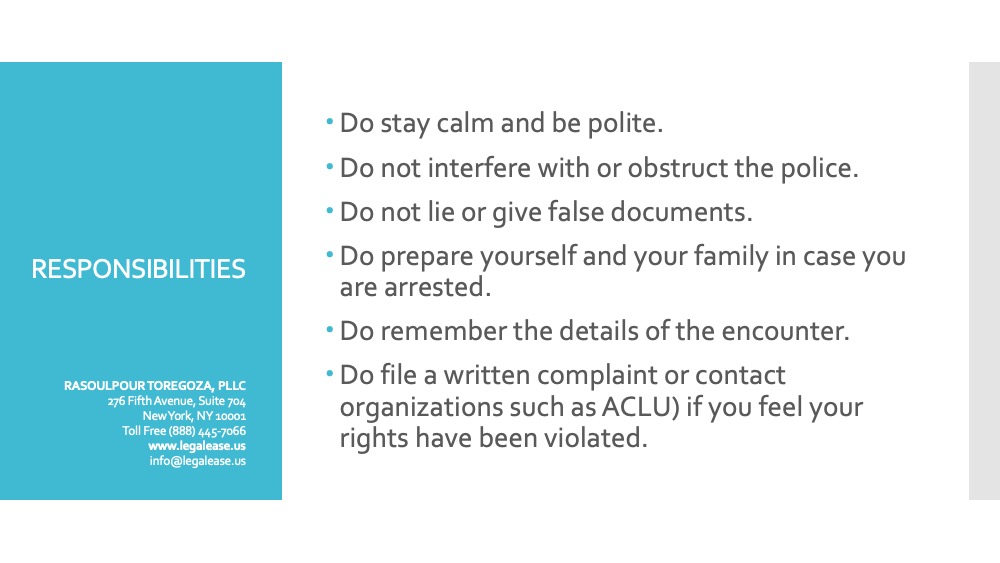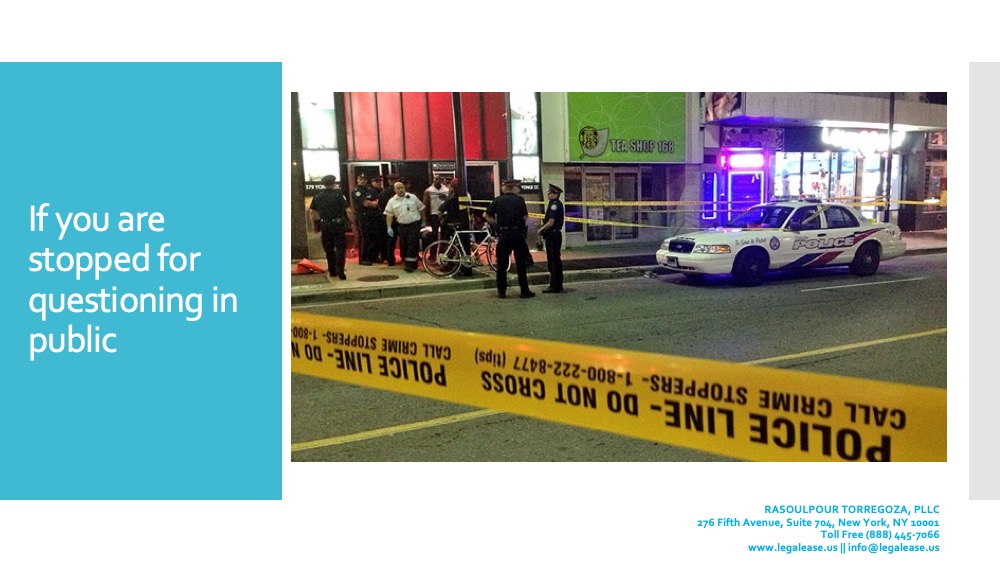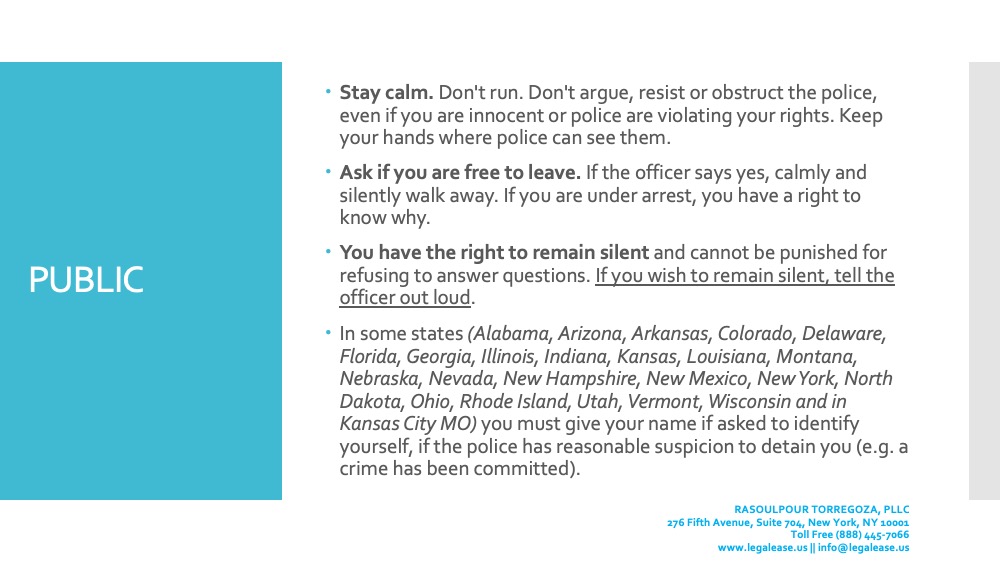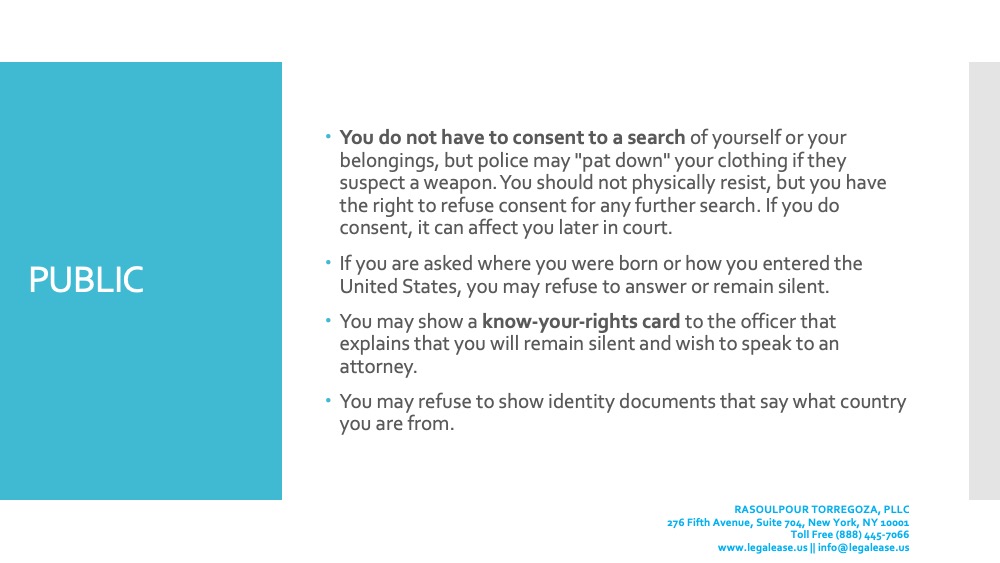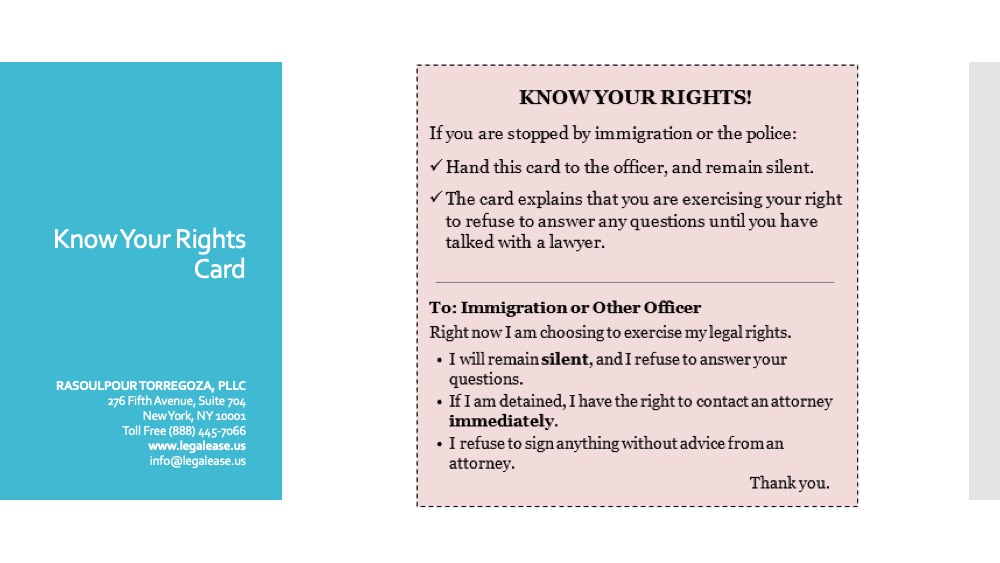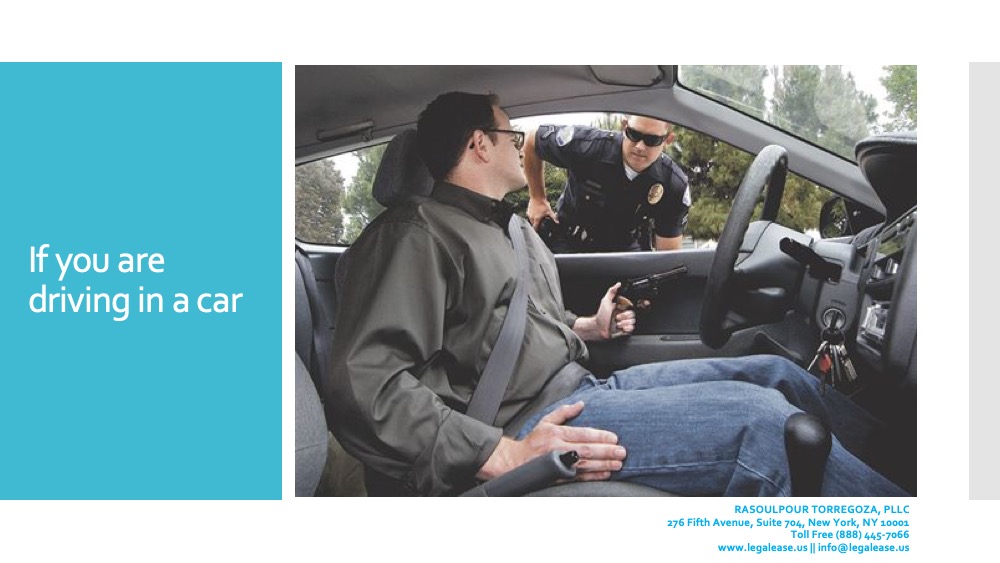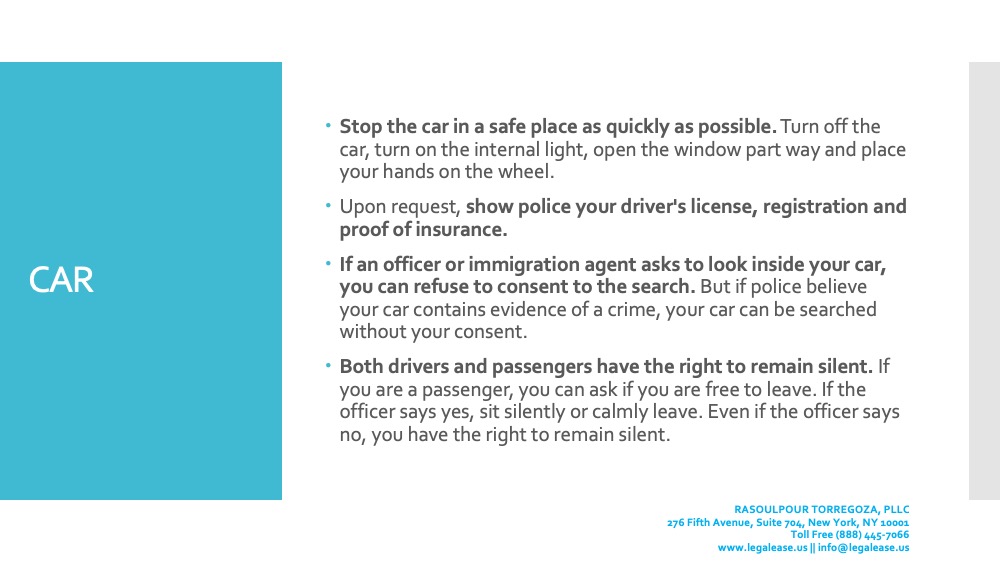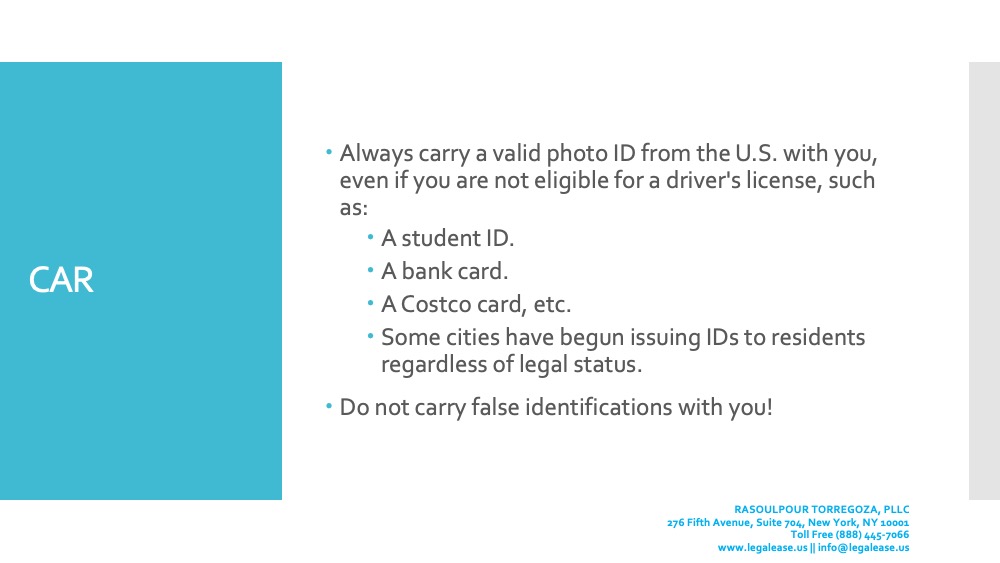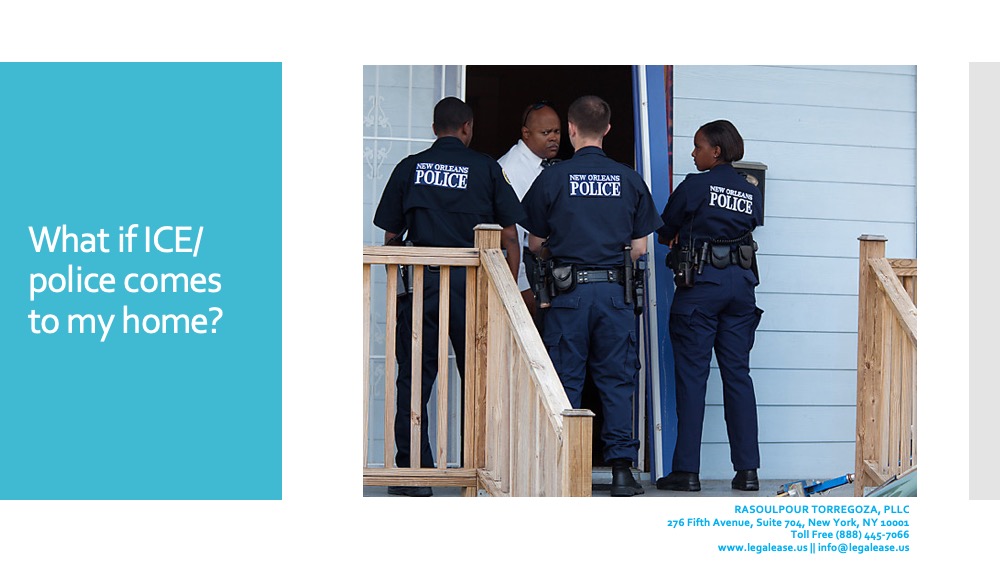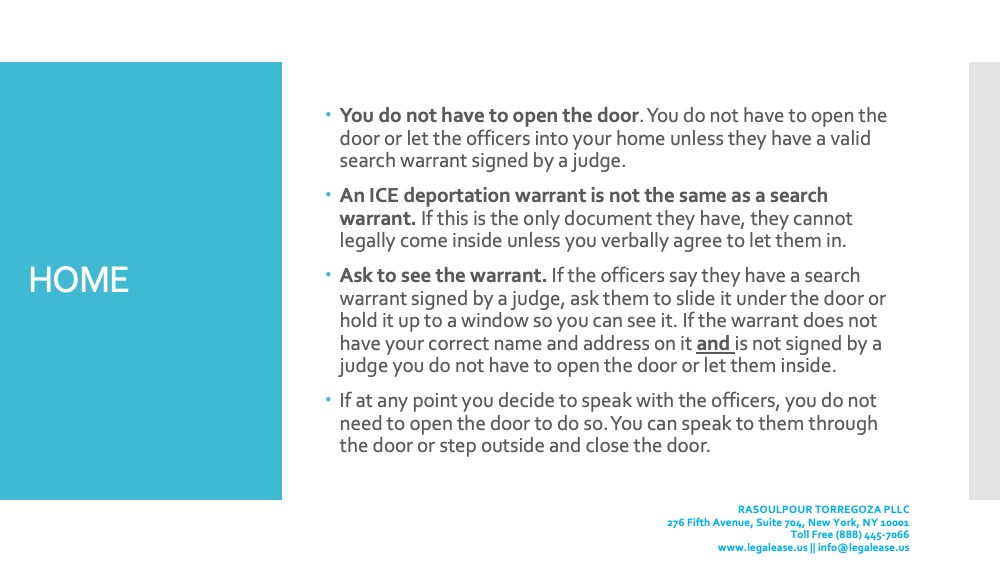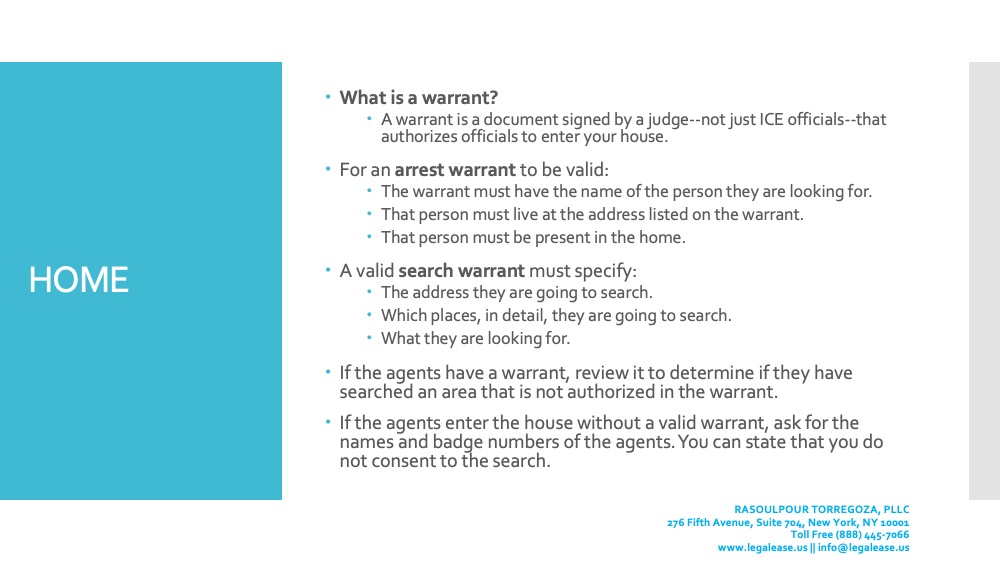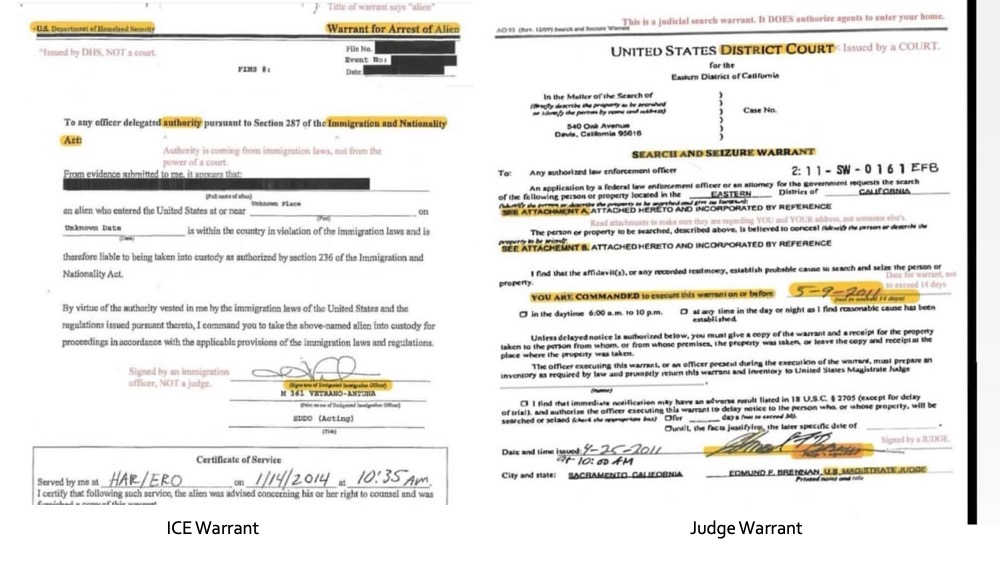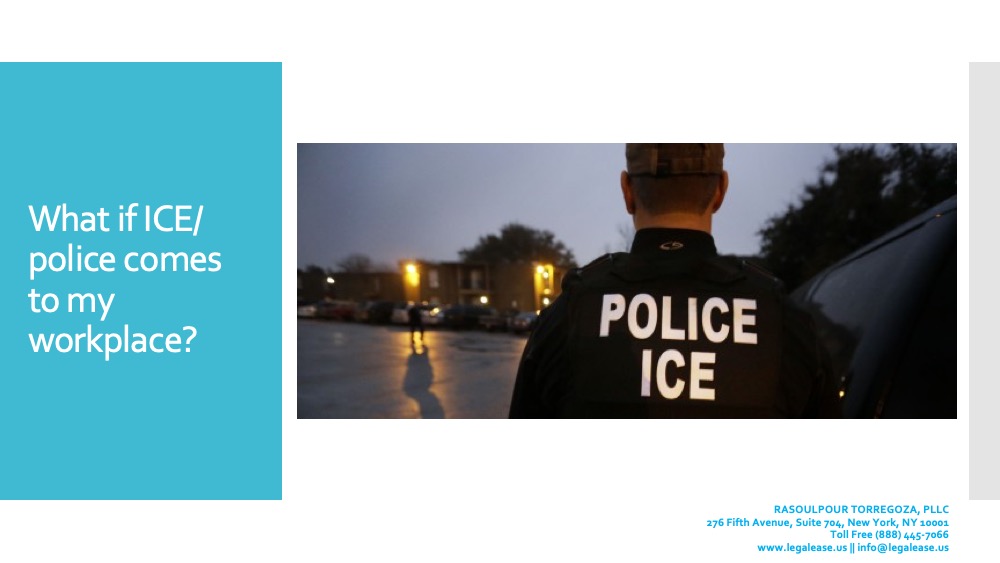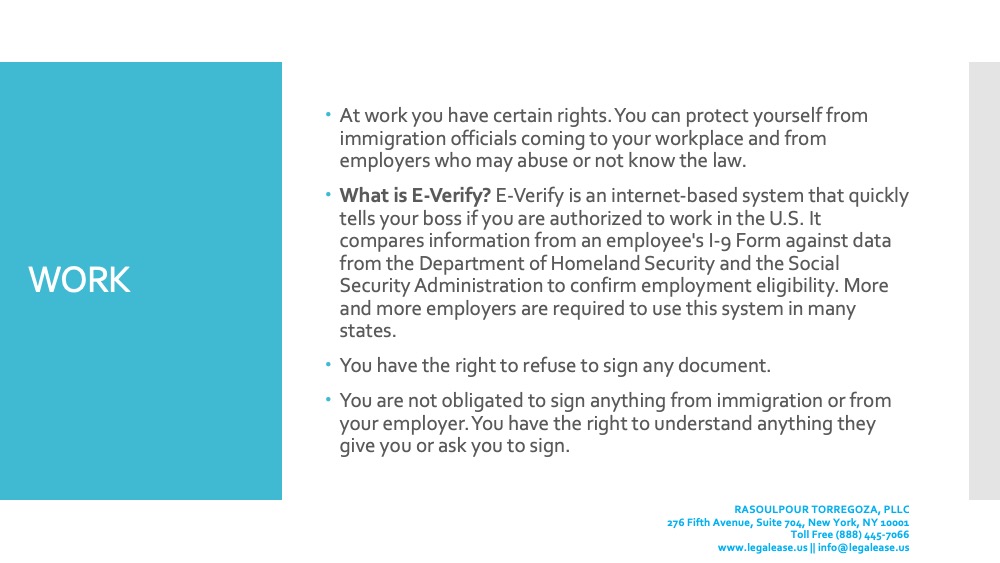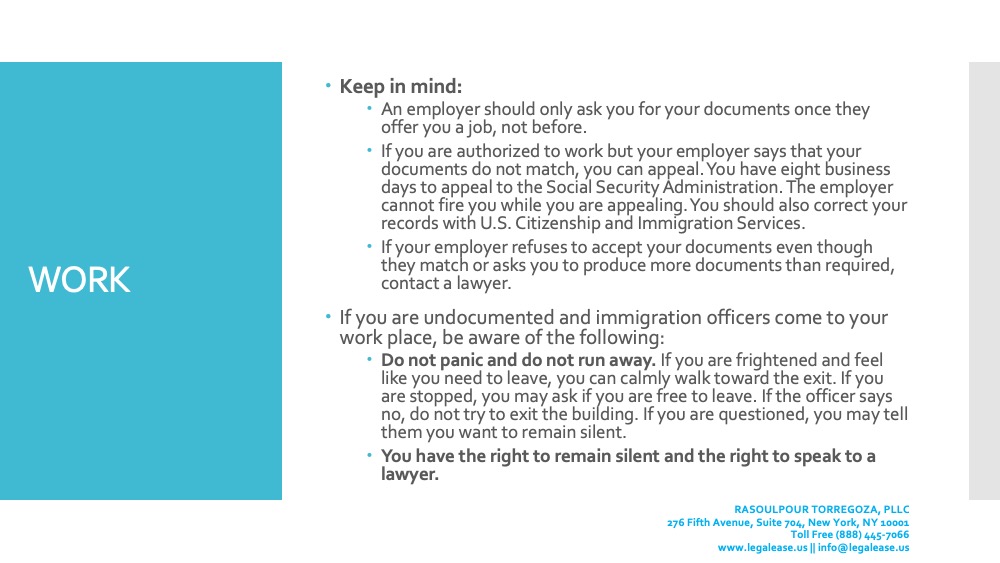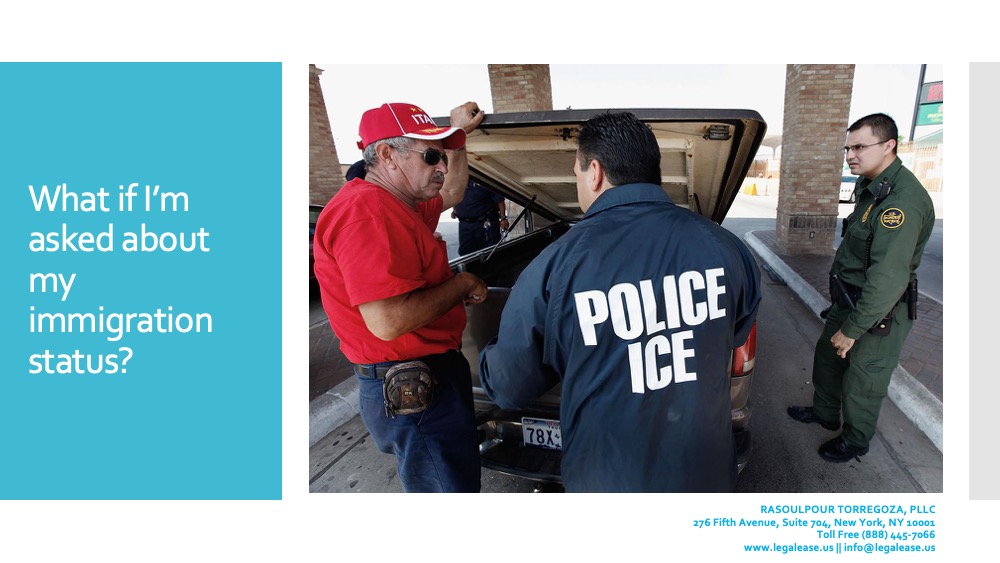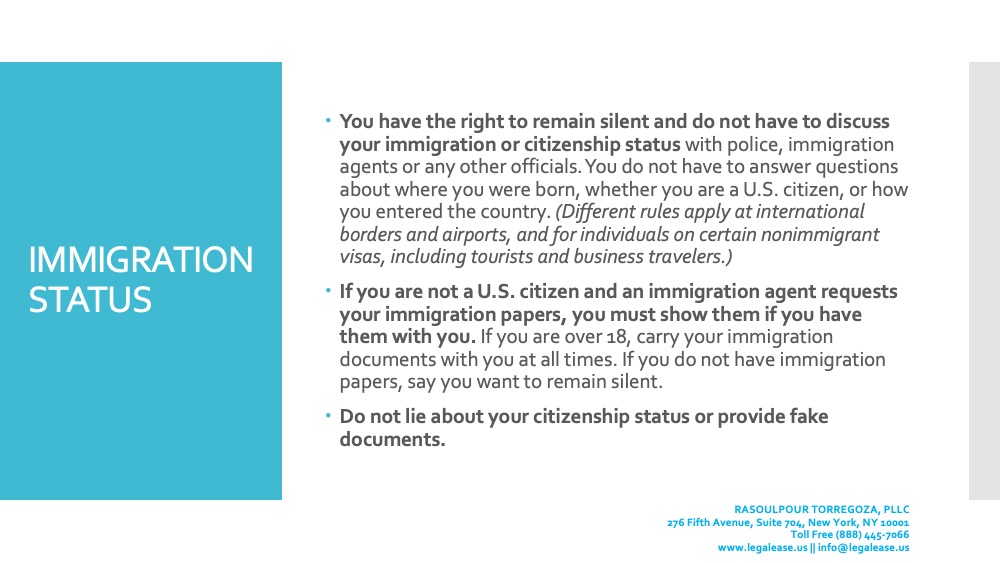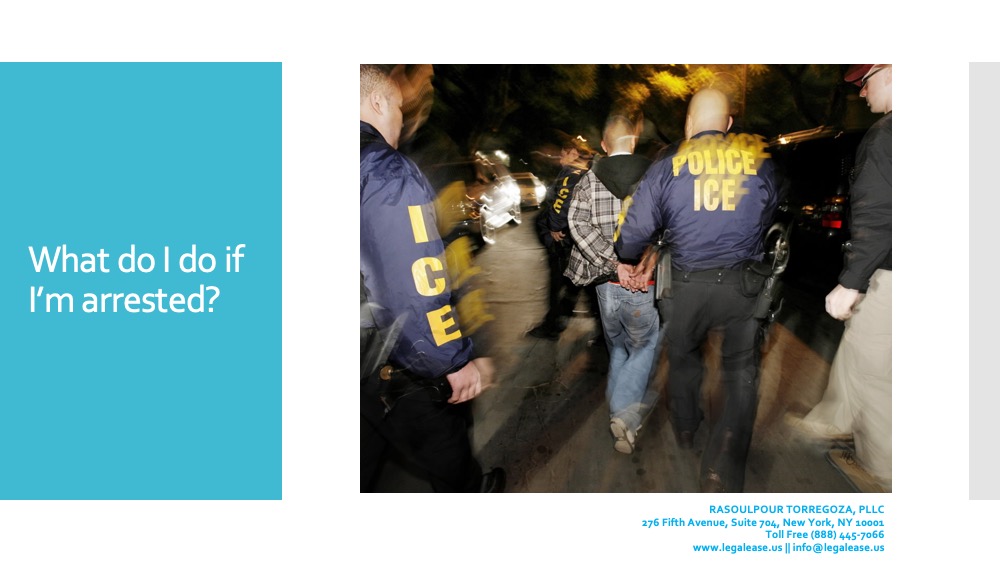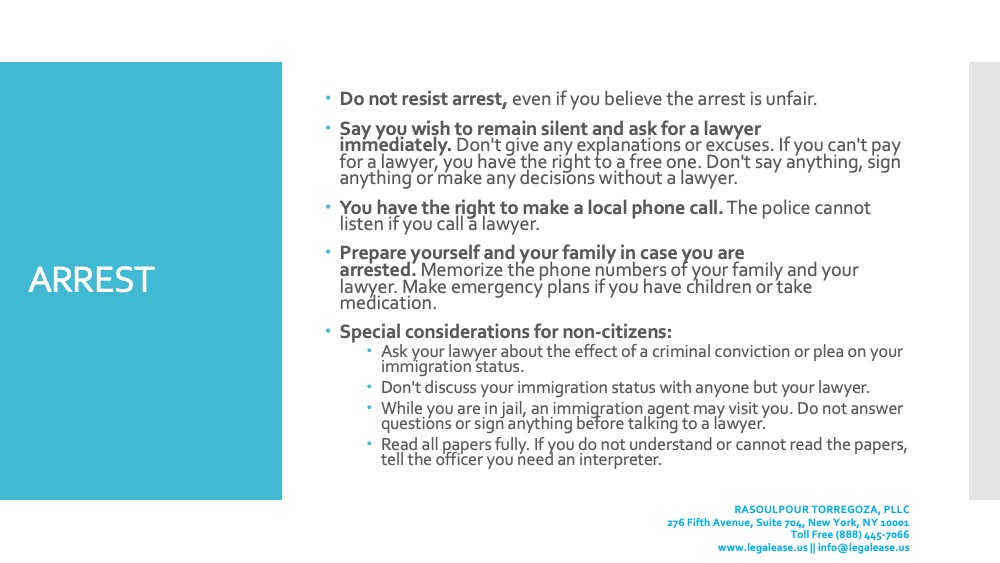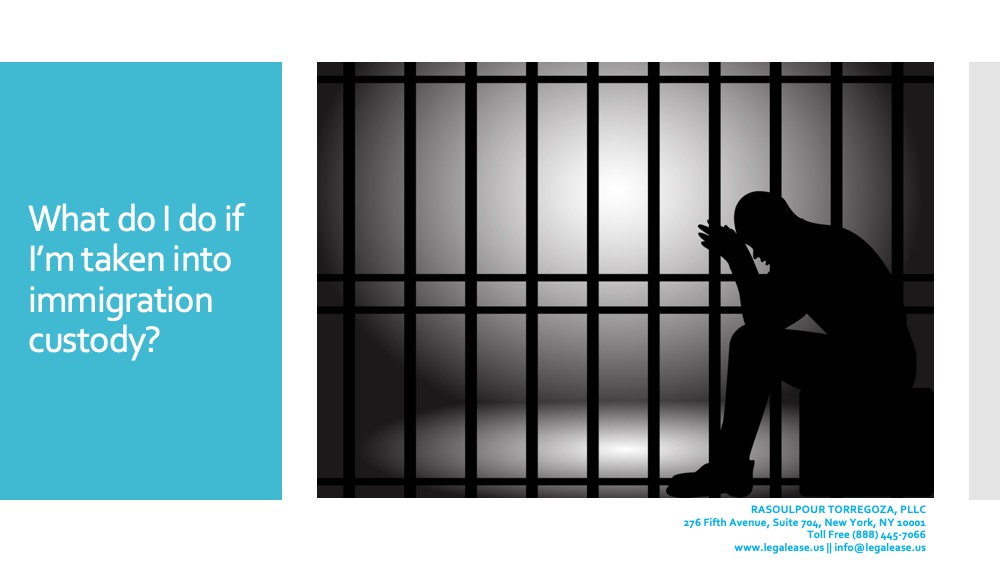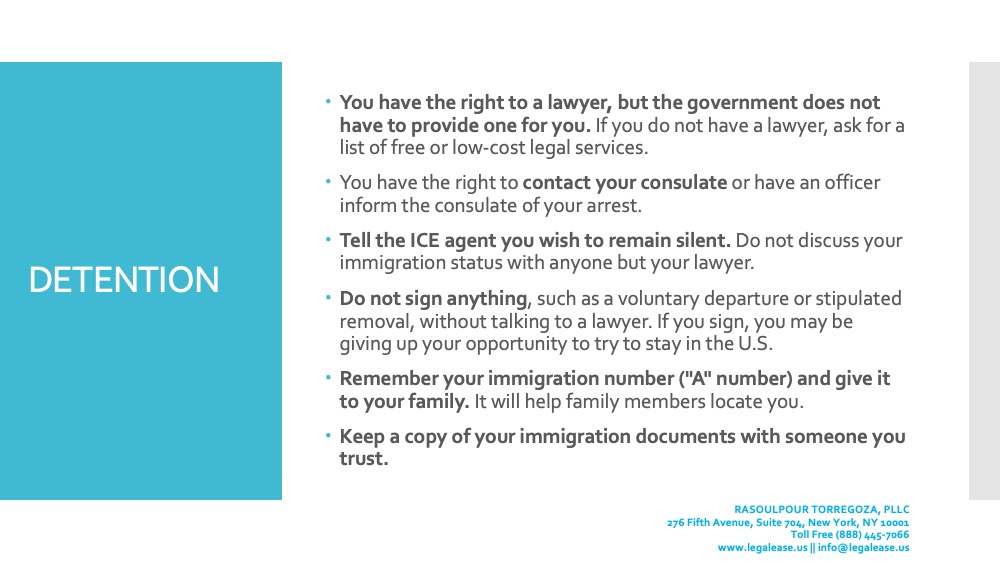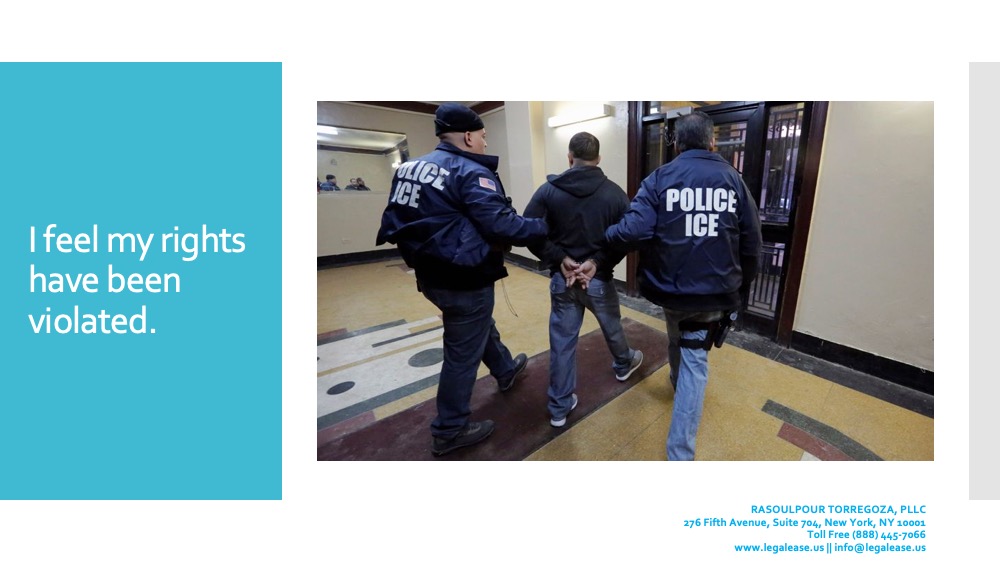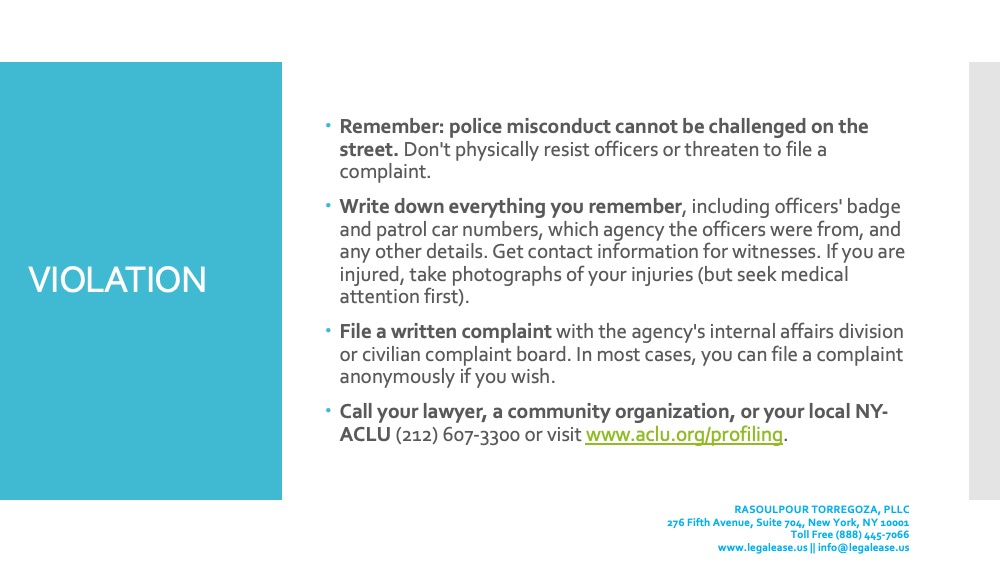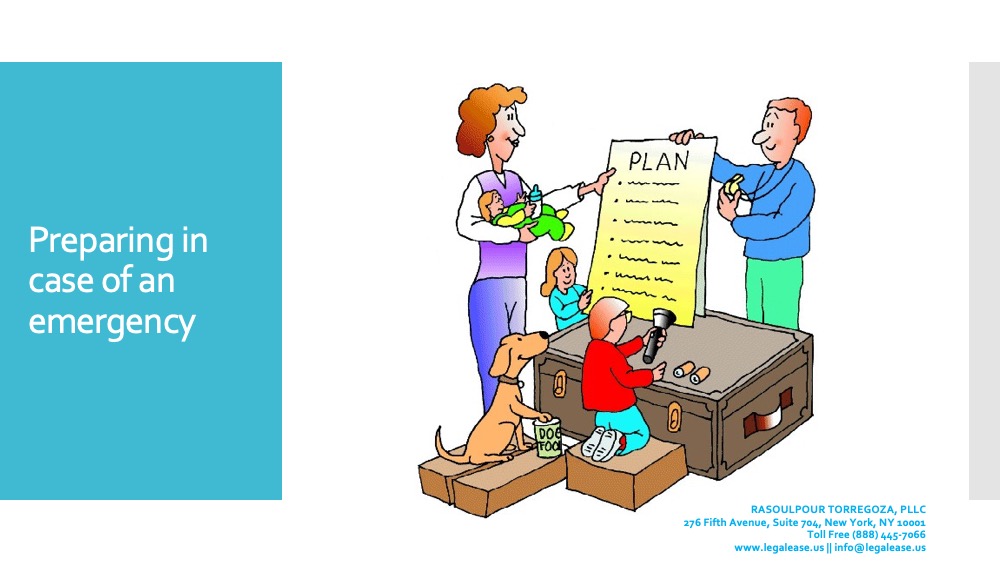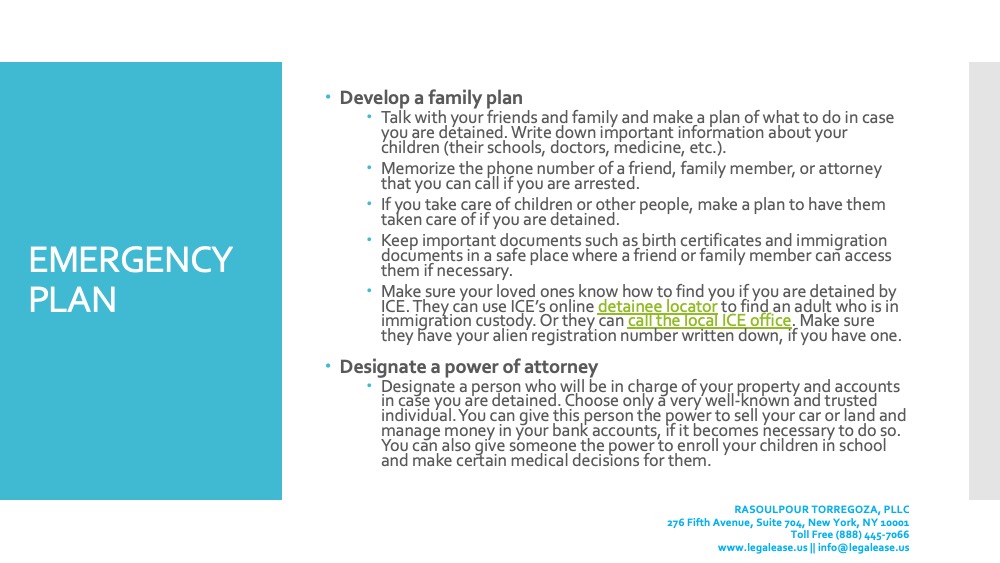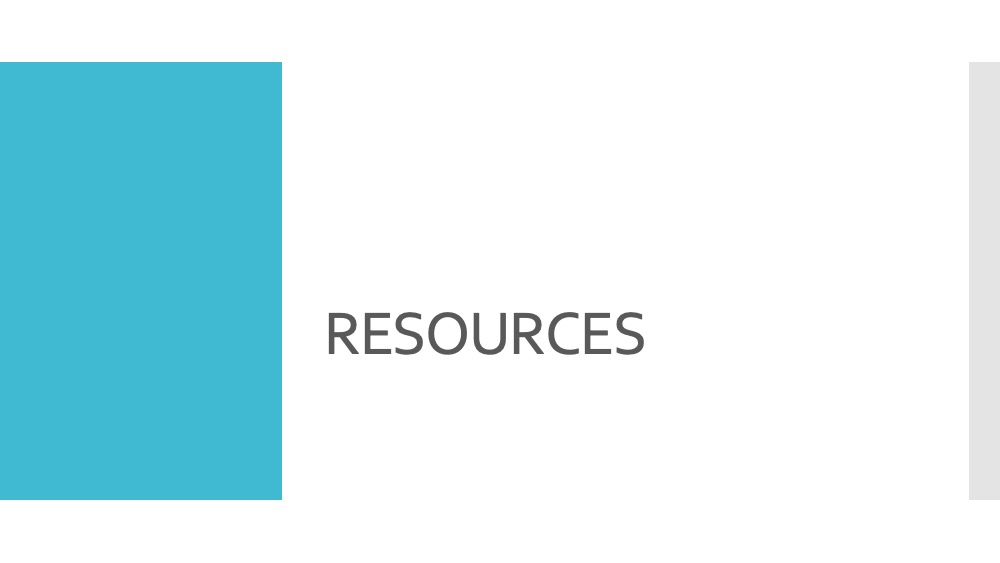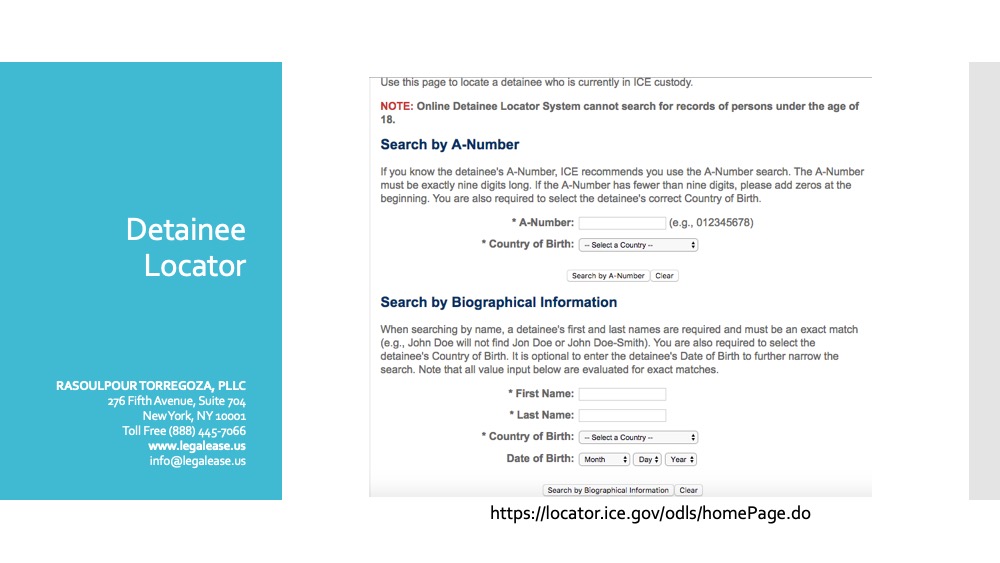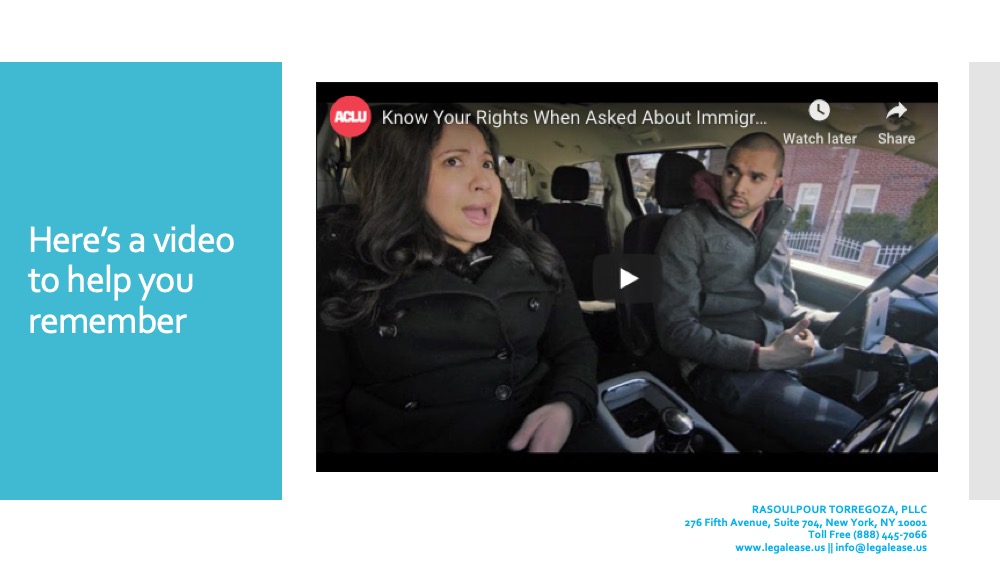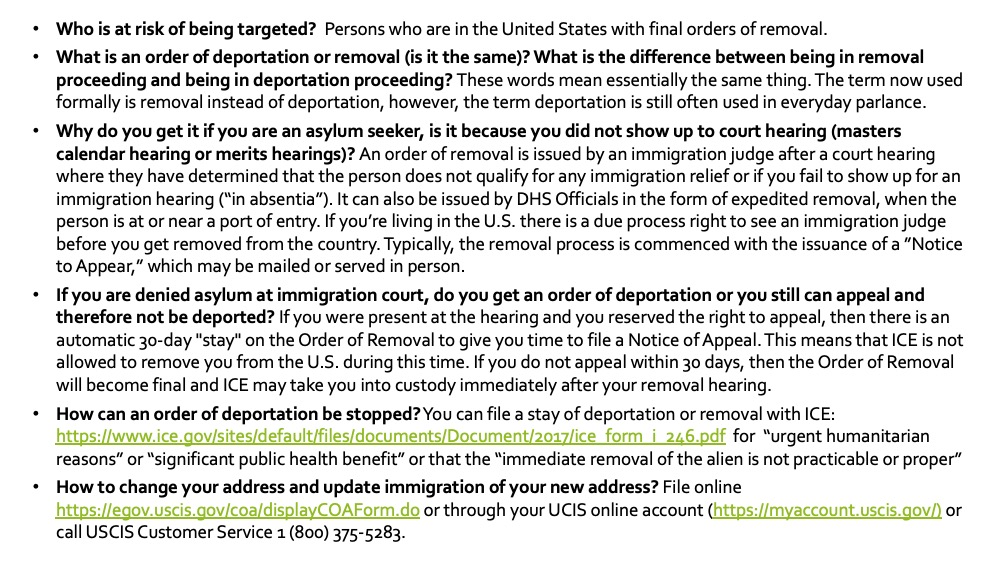 Media outlets have recently reported on the Trump administration's planned Immigration and Customs Enforcement (ICE) raids targeting immigrants with final orders of removal. To help immigrants and their families, we have provided above information on how to protect yourself and your family.
Who is being targeted?
According to reports, the nationwide raids are expected to occur in at least 10 major cities in the United States where at least 2,000 immigrants with final orders of removal currently reside. In addition, "collateral" targets may also be included. These are immigrants who may be on the scene even though they may not be the primary targets of the raids.
Immigrants and immigrant family units with orders of removal

Collateral targets: immigrants who may be on the scene during the raids
What is the difference between being in removal and being in deportation?
These words mean essentially the same thing. The term now used formally is removal instead of deportation, however, the term deportation is still often used in everyday parlance. An order of removal/deportation is issued by an immigration judge if they have determined that you are not eligible for immigration relief. It may also be issued by DHS Officials in the form of expedited removal, when the person is at or near a port of entry.
What happens if I get arrested during an immigration raid?
It is important to remember that everyone living in the United States have due process rights guaranteed by the constitution. This means that even if you do not have legal status in the United States, ICE cannot "deport" or remove you instantly and take you out of the country without seeing a judge in immigration court.
You will have an opportunity to explain to the judge why you should be granted the privilege to stay in the United States. For example, if you are an asylum-seeker, you will have the opportunity to explain to the judge that you fear returning to your country because your life will be in danger. Or, if you've lived in the United States for a long period of time, have integrated into your community, married a U.S. citizen who will suffer extreme hardship if you were deported back to your country, you will have the chance to show to the judge why you should be allowed to remain here. In any case, the government cannot just take you away from your family.
View our slideshow above to learn more about how to protect yourself and your family during an ICE raid. Please contact us for a consultation if you have any questions. We are here to help. Follow us on Instagram, Twitter, Facebook, LinkedIn, and on Tumblr for up-to-date immigration news.
Rasoulpour Torregoza is the law firm for immigrants, by immigrants. We are founded on the motto of LegalEase: we do away with the legal jargon and make law easy to understand, so you can focus on what's important to you – going for your American Dream.
Contact us at (888) 445-7066 or info@legalease.us. We are also on social media and on Skype: @LegalEaseUS. || www.LegalEase.us
This website and blog constitute attorney advertising. Do not consider anything on this website or blog legal advice as the law is dynamic, particularly in the immigration field and nothing in this website constitutes an attorney-client relationship being formed. Set up a one-hour consultation with us before acting on anything you read here. Past results are no guarantee of future results and prior results do not imply or predict future results. Each case is different and must be judged on its own merits.